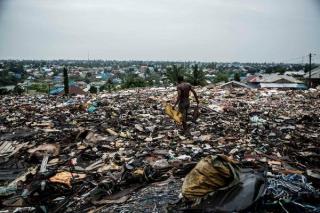 The University of Dar-es-Salam (UDSM) is the oldest university in Tanzania, established in the year 1970. Compared to other universities in the country, the UDSM is relatively well established in terms of traditions, infrastructure, structures and policies such that it was expected that it would widely contribute to regional development.
The university was among the six universities participating in the Strengthening Urban Engagement of Universities in Asia and Africa (SUEUAA) project, which addresses a core problem in emerging economies, and assessing ways they contribute to developing sustainable cities in the context of the major social, cultural, environmental and economic challenges facing the global south.
The project is led by the University of Glasgow and aims at assessing the capacity of universities to contribute to city resilience. It uses a set of well-proven benchmarking tool as its principal method, and seeks to strengthen the capacity of universities to contribute to city resilience towards natural and human-made disasters.
Activities undertaken
Various activities were conducted within the SUEUAA project in Tanzania as enumerated below: -
Review of the benchmarking tool
This was one of the early activities funded by a Scottish Funding Council grant conducted as a follow-up exercise after a planning meeting prior to the beginning of SUEUAA  It was conducted in South Africa in June 2017 to introduce and adapt tools, and to support partners to develop initial self-assessments mechanisms of their universities' regional engagement role. The exercise involved reviewing the existing higher education institutions (HEI) self-assessment tool on regional engagement at the university of Dar-es-Salaam and discuss its applicability. In addition, this activity involved discussion with University officials and other stakeholders to assess how the tool was applicable to the context of Tanzania and write a reflective account of the process with suggestions for local adaption. It was noted that most of the items were applicable to the context of Tanzania.
Attendance at events, conferences or symposiums
Under this activity, three major events were conducted in which various issues relating to the implementation of the SUEUAA project activities and matters regarding university urban engagement activities were presented and discussed. These events included the following: -
Glasgow international seminar - This event was conducted at the University of Glasgow from 18th -20th December 2017. The event constituted a public seminar with keynote speeches and breakout discussion groups around some of the issues identified in an earlier scoping exercise. The meeting in addition introduced the work of the project to a wider audience. The university of Dar-es-Salaam was represented by Dr. Mpoki Mwaikokesya (School of Education) and Dr. Heriel Moshi (College of Natural Sciences).
 
Manila forum - This event was conducted in Manila. Philippines from August 28th - 29th 2018. The conference involved sessions for the SUEUAA partners and other conference participants to highlight and discuss issues, and development challenges facing cities, and also how universities were engaged in the third mission, seeking solutions to the identified global challenges. In This forum one of the representatives from Dar-es-Salaam city in Tanzania, Dr. Mpoki Mwaikokesya presented a paper regarding city challenges such as waste management and the role of Universities in the city were participating in addressing them.
 
Zimbabwe International Symposium and Workshop - This final event was conducted at the University of Zimbabwe from 8th - 10th May 2019 to discuss final outputs from the project participants and reports for the project as well as providing opportunities for other key stakeholders in Africa to present. This event in addition discussed a way forward and provided a useful networking opportunity and an avenue for sharing ideas and areas of common interest with a view to continuing the collaborations that have developed over the course of the project.

Unlike the previous two events, the Zimbabwe even brought together participants from both ends i.e. people from universities and those from cities. Because of this, the symposium brought many insights from the receiving end (i.e. members from the city) on how the universities could maximally collaborate with them to achieve sustainable development in cities. From the city of Dar-es-Salaam, the Deputy Mayor, Honorable Abdalla Mtinika participated in this symposium and shared lots of insights on how Universities could work better with the city's counterparts (refer to workshop proceedings) 
Formulation of experts' group and consultation
The other important project activity conducted in this project was to formulate the expert group in an attempt to improve the project activities.  The expert group formed had members from different specialisations, including government agencies, interest groups and representative associations as indicated below: -
S/N

Name

Affiliation

Specialisation/discipline/area of focus

1.

Mr. Stephen Mbaga

Kinondoni Municipal Council

Commercial Business licensing

2.

Dr. Charles Cosmas Mkalawa

Ministry of land

Land

3.

 

Mr. Abuu Aziz

National Environmental Management Council

Environment

4.

Dr. Maulid Banyani

Ardhi (Land) University

Planning and Management

5.

Dr. Noah Paulin

Institute of Resource Assessment

Climate change
This group was made up of experts from different sectors so as to capture different issues and challenges in the city.  The expert group held one official meeting, and several other informal meetings and consultations as needs arose.
In particular the expert group contributed in reviewing the higher education institutions (HEI) self-assessment tool on regional engagement and discuss its applicability. In addition, this activity involved discussion on how the tool was applicable to the context of Tanzania and suggestions for local adaption. The expert group therefore served as a thematic advisory unit with people who have expertise and knowledge. It played a significant role in providing our team with advice and expertise on matters relating to the SUEUAA project and in developing a plan for action.
Writing of thematic papers
Activities of the project furthermore involved contributing to the writing a series of working papers covering overarching themes (environment, policy, migration, gender, and the economy), and showing the similarities and differences of the city of Dar-es-Salaam and other cities involved in the project in terms of their capacity to respond to city-wide issues. In this aspect, Dar-es-Salaam and Tanzania at large benefited because data on various issues such as policy and the economy were shared and compared with data from other cities and some lessons and experiences could be drawn for the purpose of addressing mutual and unique city challenges.
 
Details of case studies submitted
The other SUEUAA project activity was to write case studies on different city challenges and university's interventions.  In Tanzania, the city of Dar-es-Salaam serves as an administrative, industrial and commercial centre, and it is considered to be the main engine for economic growth. Similar to other cities in Africa, Dar-es-Salaam is particularly vulnerable to the impacts of natural hazards because of such factors as the high concentration of people, poor infrastructure and fluctuating economic conditions. The government of Tanzania considers universities as potential agents for rapid development and some of the national documents clearly spell out the need to amass knowledge so that the society effectively fights poverty, diseases and ignorance, and foster economic growth. The case studies shared in the SUEUAA project represent some examples of the different ways the University of Dar-es-Salaam in Tanzania addresses some of the core challenges.
Case study 1:  integrated aquaculture and agriculture (IAA) project

This case study by the College of Agricultural Sciences and Fisheries Technology (CoAF) of the University of Dar-es-Salaam, was created to address some of the challenges in the agricultural sector. In Tanzanian economy, agricultural informal economy is one of the key sectors. However, similar to the situation in other cities, members of the community in the city of Dar- es-Salaam face such challenges as inadequate value addition in agricultural and fisheries products, inadequate adherence to standards, poor quality of agricultural fisheries products marketing, weak institutional set-up for dealing with agricultural and fisheries marketing, and limited use of marketing risk management approaches. The College addresses several development issues in areas pertaining to post-harvest technologies, processing, value addition, biotechnology, nanotechnology and innovations in agro- and aqua-technologies. The integrated Aquaculture and Agriculture pilot project which integrates the study of fish, chicken and vegetables was implemented in Dar-es-Salaam city as one of the ways the University contributes to solving major societal challenge of agriculture. This particular case study is important because Tanzania regards agriculture as a pillar of the economy, which accounts for almost half of the country's gross domestic product.
 

Case study 2: University research exhibitions at UDSM as a vehicle for University engagement

This case study reports about the role of University's annual campus-wide research exhibitions events in addressing city challenges. During those exhibitions, organised at colleges/schools/institutes and university levels, researchers get a chance to showcase to the general public and to business organisations in the city, their research-based solutions, research outputs and contributions to different challenges in the society. The research exhibitions annual events are also run in order to increase the visibility of outputs from UDSM students and academic staff, so that they effectively contribute to addressing city and national challenges. The research exhibitions furthermore serve as an opportunity for the university, and its constituent colleges and units, to display various research findings, innovations, community services and knowledge exchange to the public. The events are additionally important because they provide an avenue for the public to explore various research projects conducted at the university. For example, in the year 2019, the university held its 5th research exhibition for three days from 6th to 8th May, 2019, and the theme was 'Utilisation of research results for improved livelihood.'
 

Case Study 3:  University of Dar-es-Salaam's contribution to historic measures on combating plastic environmental pollution in Tanzania

This case study reports the university's contribution to efforts to combat plastic bag pollution in the city of Dar-es-Salaam whereby the University of Dar-es-Salaam's, College of Natural Sciences (CONAS) via its Chemistry staff addresses this crisis by conducting a study focusing on evaluating the status of plastic bag industries and the possibility for producing alternative bags. In particular, the study assesses the available plastic bag industries in the country, their economic contributions and possibility of producing alternative bags. The findings from this study suggested that despite the recycling efforts taken by various plastic industries in the city of Dar-es-Salaam and other cities in the country, there was a still high level of pollution caused by plastic bags and other plastic materials, leading to serious environmental problems. It was recommended therefore that the elimination of plastic bags was a necessary step needed to decrease waste and pollution. It was further recommended that all plastic bags should be replaced with alternative biodegradable and reusable bags (paper bags, woven and nonwoven bags).  The findings from the Chemistry Department were also confirmed by other subsequent studies on plastic pollution in the aquatic environment of Tanzania which noted that plastic wastes could potentially enter the aquatic environment where subsequent degradation could form microplastics. It was therefore asserted that without improvements of waste management systems, the cumulative quantity of plastic waste entering the ocean from land would increase.

On 1st June 2019, the Tanzanian government through the Vice President office officially started enforcement of full implementation ban on the retail distribution of plastic bags under the 2019 Plastics Carrier Bags Regulations.  The enforcements of this ban was implemented in tandem with restrictions on manufacturing, production and imports of single-use plastic, polythene bags in order to protect the environment. More specifically this historic move included a ban on the usage, supply, sale, importation, storage and exportation of plastic carrier bags by companies/industries and individuals.
Data collection and fieldwork
As one of the major project activities, data collection and fieldwork was done whereby project members conducted a series of interviews with elite and decision makers in the city as well as with senior academics from the University of Dar-es-Salaam (UDSM). The major aim of the fieldwork conducted was to better understand the ability of universities in responding to city issues. In addition, the project members conducted focused group discussions with mid-level staffs from the city and from the University for the same purpose of understanding the ability of universities to respond to city issues and challenges.
Details of fieldwork undertaken
The broad question addressed in the SUEUAA research in Tanzania was about 'understanding how good was the University of Dar-es-Salaam community engagement', referring to 'many ways in which the higher education providers, their staff and students connect and share their knowledge, skills and experience with a whole variety of interests within the region in which they are located'. As highlighted above, for triangulation purposes, data for the present study was collected from pairs of participants (from the city and the University). At the University of Dar-es-Salaam, interviews were carried out with senior members of staff from four distinct academic units, namely, College of Natural Science (CONAS), College of Engineering (COET), College of Social Sciences (COSS) and the University of Dar-es-Salaam Business School (UDBS) as well as with other senior staff, who were invited to share their perceptions of engagement activities. The major focus of the interviews was to understand how the universities' internal structures either supported or hindered community engagement/ 3rd mission involvement, and the ways cultural/political/economic/environmental factors influence University decisions.
In this research, the standard interview and focus group discussions with key people were used to assess the university engagement activities strengths, weaknesses, opportunities, and threats (SWOT).  The interviews conducted particularly aimed at understanding how universities (and University systems) in the city were functioning. In particular the following key people were interviewed:
The outgoing vice Chancellor
The Dean, University DSM Business School
The Principal - College of Engineering
The Principal - College of Social Sciences
The Principal - College of Natural and Applied sciences
Director of University Consultancy Bureau
Participants in this research furthermore involved mid-level university staff, including researchers, lecturers and administrators (n=5), who took part in the focus group discussions.
On the other hand, the city interviews included various key people including the following senior representatives from the city: -
The Mayor of the City of Dar-es- Salaam, Honorable Isaya Mwita
The Kibondemaji City Councillor – Temeke Municipality in Dar-es-Salaam, Honorable Abdalla Mtinika
The Head of Surface and Marine Transport Regulatory Authority (SUMATRA).
Other low to mid- level representatives in the city (n=6) were invited to participate in a focus group discussion covering various issues and topics such as environment, community development, commerce and engineering.
In summary, 10 and 9 interviews were conducted with University City staffs respectively, 19 in total.
Summary of main findings from interviews
From the analysis of interviews, a number of themes could be gleaned as summarised below: -
Existing university urban engagement activities

According to the Vice Chancellor, it seems that several engagement activities were going on between universities and cities. However, some of those activities were not formally organised and not recognised as this quote suggests:

'There many activities going on whether solicited or unsolicited. So that is why I have been saying the focus is mainly about the national…most interactions are with the national agencies.'
 

Linkage between university and the city is not up to the desired levels

Even though some of the findings suggested that some engagement activities were going on at the university, other participants felt that the city -university engagement activities were inadequate and not up to the desired level. Some of the officials in the city, for example, felt that what was being done by the university to address challenges in the city was far from being adequate as these quotes suggests:

'The impact of university programmes on the lives of farmers is not vivid. I can't see it.  I myself studied at the university of Dar-es-Salaam some years back. And nowadays the university has expanded. It has many more faculties.  Despite this fact we don't see its impact to ordinary people. It so hard to note the impact. One cannot tell. It may be the case that the university is doing things for the community; however, it is somehow hard for someone to see. It is possible that you are either doing very little, or you have been doing things in a silent way such that, one cannot notice.'

'Most of the machines which are being made in engineering are not for the industrial consumption. They don't come to the industry; they are for getting higher grades.'
 

Interaction with community

From interviews conducted there were some evidence suggesting that the university interacted with communities, even though there were limitations as commented here:

'As I mentioned earlier the university facilities are somehow open to the general public. I can give examples such as bank facilities at the University, the play grounds, our dispensary and other facilities. It is somehow open but we can't open for everyone to use. I think it is the same for every university, it can't be open access without any restrictions. That is impossible'
 

University policies regarding engagement

The analysis undertaken suggested the even though the university had some policies regarding engagement and there were some created structures, such policies were somewhat fragmented, and the engagement role was not emphasised compared to the emphasis given to other university missions. It was noted for instance that despite their importance, the university engagement activities were not part of the university's promotion criteria except for consultancy services as suggested in this quote:

'One of the things which we did some years back was to create a directorate of public service, which was not there before. Under this structure the Vice Chancellor - research is also responsible for public services and there is a Director for public services.'

'I would say also individually people are working with the city but not as a school. I know some professors here who have been working with our municipalities.'
 

To a large extent the existing university urban engagement activities in Universities occur through research projects undertaken

From the findings, it seems that most engagement activities were associatied with research projects conducted in different university departments as this interview quote suggests:

'Currently most of the activities in relation to how the engagement with the city is practised within our University are through projects we are doing. For instance, we are involved in the Bill Gates 10,000 women, which takes women and entrepreneurs who come here to be trained on how to formalise their businesses. We have another project though it is not based in Dar-es-Salaam it is about Rice value Chain. After doing these projects we write a policy briefs and we convene stakeholders' meetings to share our findings'.

Even though this may be one of the good approaches, there may be problem with regard to sustainability of engagement activities once the projects end.
Summary of outcomes of work and future steps
As highlighted earlier in this report, the city of Dar-es-Salaam and other cities in the country are vulnerable to many challenges that call for smart solutions, and immediate responses from university's counterparts.   The SUEUAA project and its success in using the university engagement benchmarking tool at the University of Dar-es-Salaam and other partner universities could serve as a viable model for adoption or adaptation by other universities in Tanzania and in other African countries. As far as the city of Dar-es-Salaam is concerned,  future plans involve recommending to the UDSM Quality Assurance Bureau that the benchmarking tool used in SUEUAA project should be adopted University-wide and later on be recommended to the Tanzanian University Commission (TCU, http://www.tcu.go.tz/) for possible country-wide adoption.
Since the findings in this study suggested that there were inadequate avenues and platforms for cities and universities to work together as noted from some of the interview quotes such as this: 'I think the major problem is about the lack of platform for people in the city and those in universities to meet', there seem to be eminent need for universities and cities to formulate machinery and platforms that would enable them to work in even more efficient and effective manner. There would be a need to form networks, and annual or biannual events to implement and strategise the operationalisation effective university- community engagement. Some interview extracts cited in Box 1 from both university and city officials suggested that the SUEUAA project served as a wake-up call for revitalising university engagement activities even further, as suggested below: -
Box 1 Interview quotes extracts from both, city and university members suggesting the need for improvement of engagement university engagement role:
'What I am getting from your research is that perhaps we need to change our traditional practice and formalise engagement activities.'

(Head of Tanzanian Surface and Marine Transport Regulatory)

 

'I think it could be important for us to discuss with various stakeholders in the city including businessmen. It could be important also to establish ties among universities as well.'

(Dean, University of Dar-es-Salaam Business School)

 

 'The Universities were supposed to invite stakeholders and have an open discussion; professors should enumerate and discuss challenges facing the city on one hand, and the potentials they have in addressing those challenges on the other hand.'

 (Principal - College of Engineering)

 'Therefore, a Mayor should no longer be ceremonial mayor should be engaged in development of the city.'

(Mayor, City of Dar-es-Salaam)

 

'I would like to see universities become more committed to the city than they are now. The existing relationship need to be improved. It should be in terms of give and take.'

(Mayor, City of Dar-es-Salaam)
In general terms, it can be concluded that several of the University's activities could potentially be linked with challenges in the city.  However, in order to maximally collaborate with cities and positively contribute, it would be essential that both the University and city policies and structures are restructured, formalised and be strengthened. As the way forward and as a result of SUEUAA project, currently the University of Dar-es-Salaam and the Office of the Mayor are negotiating to exchange visits and to learn from each other on the best way to work together (see Box 2).
Summary on how SUEUAA project has impacted on local context
Recently there have been many calls for African universities to re-define and embrace a new role as development partners to collaborate with local, regional and central governments to find solutions to environmental, social and economic problems. The involvement of the University of Dar-es-Salaam in the SUEUAA project is a robust example of channels through which African universities could assess and re-think their contribution to development. Through this project it has been possible to learn how the university can re-align itself in improving its engagement role in transforming communities' living conditions in their localities. This is because while there have been many tools to measure the other core functions of universities, namely, teaching and research, few of those tools have measured the engagement role and for many years in the past it has been relatively hard to estimate the engagement role of universities.
By participating in the SUEUAA project our university has benefitted from the experience of using a proven UK university engagement benchmark tool. Similarly, our university have been able to gain a lot of experiences and lessons from other SUEUAA project partner universities from participating countries, especially lessons from case studies, thematic papers and conferences that provided a point of reference on new ways of doing things, thereby improving efficiency and effectiveness in the fulfilment of the third mission and avoiding the negative practices.
In Tanzania, the SUEUAA project have been instrumental in helping staff from both the university and the city to begin a dialogue on the best ways of working together in addressing challenges in the city. For instance, as a result of the SUEUAA project, two city councillors (i.e. the Mayor of the City of Dar-es-Salaam, Honorable Isaya Mwita and the Kibondemaji Councillor, Honorable Abdalla Mtinika) who participated in the SUEUAA project have initiated a move for further cooperation with Universities in the City of Dar-es-Salaam.  For instance, after participating in the Harare Symposium, upon his return, the Mayor of the city of Dar-es-Salaam made a presentation to the city council members to propose ways the city could engage more with Universities. As a result, a dialogue was initiated between the School of Education and the Dar-es-Salaam City Council to find possible ways to collaboration.
Box 2 contains an extract of a speech which was given by one of the Councillors to the Dar-es-Salaam city Council members as a proposal for future actions related to the university-city collaboration
Through this project I have learned many things including various challenges affecting the implementation of socio-economic development policies, and the need to make sure that the university curricular reflect the societal needs and challenges in the city as well as the need for active participation of universities in collaboration withcities in addressing challenges.

 

RECOMMENDATIONS FOR DAR-ES-SALAAM CITY COUNCIL

It is important for the city of Dar-es-Salaam to re-emphasise the collaboration with all universities in the city so that we can utilise the research outputs from them similar to what is being done in other Cities such as Harare

 

The Dar-es-Salaam City Council should invite universities located in the city of Dar-es-Salaam in our meetings (Council Meetings or strategic deliberation sessions) so as to get expert opinion and inputs  on how to address challenges  facing the city

 

Members from the city council should arrange an official visit to Universities in the City, beginning with the University of Dar-es-Salaam in order to learn about the available opportunities  for collaborative efforts in addressing city core  challenges
As a result of the above recommendations by one of the city councillors to Council, the members resolved that they will write a letter to the university administration to request a formal visit so as to learn more about possible avenue for future collaborations.
Internal Impact of SUEUAA project
Overall apart from achieving external impact, the SUUEAA project has achieved internal impact because the project served as a catalyst for embracing the university's third mission even further. A significant progress has been made towards scaling up departmental level university-community engagement initiatives. As a way of recognition of the contribution of SUEUAA research activities at the university of Dar-es-Salaam, our project won the 2018 annual university of Dar-es-Salaam School-level research exhibitions competition and received a framed certificate to acknowledge our achievement (see an attachment).  These annual University research exhibitions give awards to winners to recognize excellence in research, service, and contribution to society for departmental or unit projects that meet its strategic initiatives and contribute to the attainment of University goals. These awards are furthermore given for research projects accomplishments that have a positive impact on the entire department, school, or unit or individuals as well as to projects that influence and support national priorities with impact to local communities.
Acknowledgement
We wish to express our sincere gratitude to the Lead Collaborator and PI at the University of Glasgow, Prof. Michael Osborne for his leadership vision. My thanks also go to the entire University of Glasgow team and other partner universities for their dedication to the project objectives. In a special way we are grateful British Academy for their generous financial support of the project.