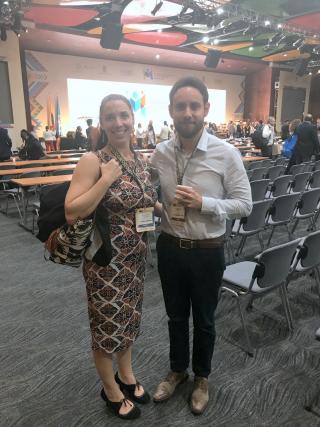 The Fourth International Conference on Learning Cities, was jointly organized by the UNESCO Institute for Lifelong Learning (UiL) and the Municipality of Medellín; during the 2-day Conference from 1-3 October 2019, there were around 650 conference participants, including 50 mayors, as well as government representatives and experts in the field of education.
The University of Glasgow participated actively in the development of the Conference. PASCAL director for Europe, Professor Michael Osborne and PASCAL Member Sergio Hernandez, contributed the main general paper on 'Inclusion for lifelong learning and sustainable cities'. Dr Catherine Lido, Deputy Director of PASCAL in Europe together with Dr Lavinia Hirsu and Professor Bridgette Wessels produced a further background paper on digitally excluded populations. These two papers alongside four others set the basis for the Background paper for the conference "Inclusion – A principle for lifelong learning and sustainable cities" that is attached.
Whilst these full papers that inspired the Background Paper are not yet published, that written by Osborne and Hernandez fully acknowledges work undertaken in SUEUAA, and contains for example a case study of Duhok's work with the disabled. This is also made reference to in the Background Paper.