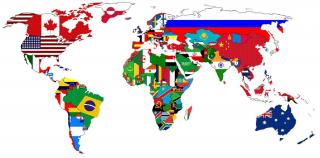 We are very pleased to report that Professor Zeny Reyes and Professor Michael Osborne will be presenting a paper based on work of SUEUAA at a workshop of the Jean Monnet Network on Challenges to Multiculturalism and Multilateralism in Europe and Southeast Asia In Singapore on June 14, 2019. This network comprises the EU Centre in Singapore, Universitas Indonesia, University of Malaya and Maastricht University.
This workshop is focused on the Challenges to Multiculturalism in Europe and Southeast Asia. The papers to be presented in this workshop seek to examine the recent debates with regards to the retreat from multiculturalism and the challenges that Europe and Southeast Asia face in managing ethnic, religious and cultural diversities as the rise of identity politics began to polarize societies. Topics to be covered include the impact of migration on debates in multiculturalism, the myths and misconceptions surrounding multiculturalism, and the different approaches and policies by specific Southeast Asian or European countries to accommodate and managing diversities and differences.
Their paper, "Universities Community Engagement in Europe and Southeast Asia: Supporting Immigrants and Refugees", also involves contribution from Professor Roberta Piazza of the University of Catania, a collaborator in the project, Widening Regional Engagement of TVET, funded by the UK's Economic and Social Research Council (ESRC) through an Impact Acceleration Grant (IAA), ES/M500471/1.
Further details are attached.